Posted by Kath Crossley on 28 February 2020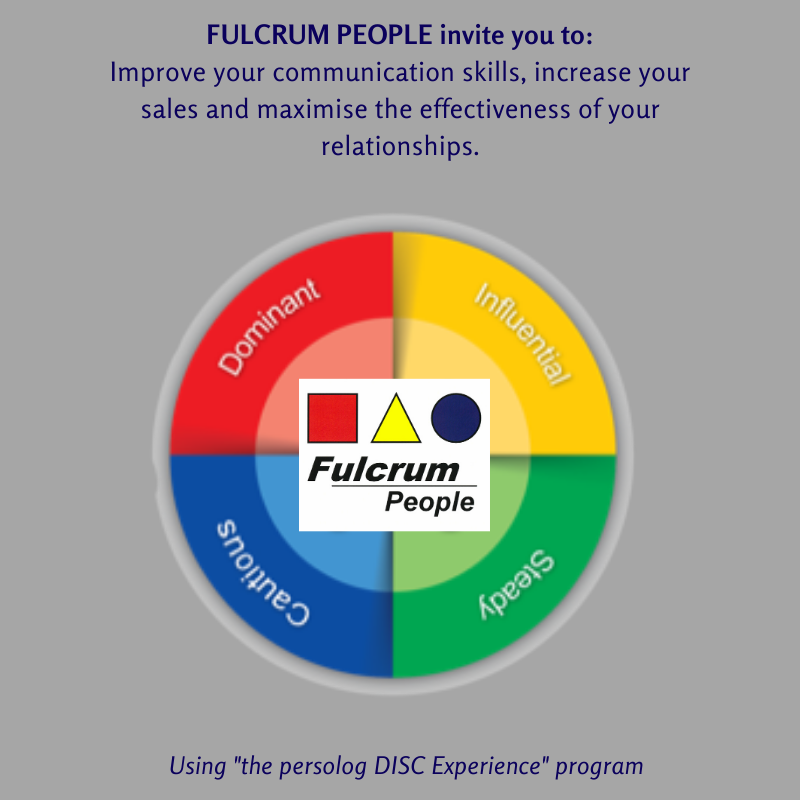 We have partnered with Edge Learning to bring you "The DISC Experience"
DISC is the most popular personality profiling tool used by over 1 million people each year in more than 180 countries. The persolog® DISC model defines the four main personality styles as Dominant, Influential, Steady and Cautious. Every person has a different mix of these personality styles.
The persolog® DISC Experience will show you the strengths and challenges of every style and how you can better adapt to people with each style. Then, by completing the persolog® DISC profile online, a persolog® DISC Master Trainer can assess your results and provide you with an in-depth analysis of your own personality profile.
With this knowledge, you can more effectively motivate yourself and others, respond to conflict constructively, manage your own stress appropriately and work more productively within teams. The persolog® DISC experience gives you the skills and knowledge to improve your interpersonal relationships and interact more effectively with family, friends, customers, work colleagues, your managers or people that you lead.
For more information CLICK HERE or contact Kath 0435-399-184 kath@fulcrumpeople.com.au or Carol 0411-486-186 carol@fulcrumpeople.com.au to find out how you can make the most of your interactions.