Posted by Kath Crossley on 9 January 2020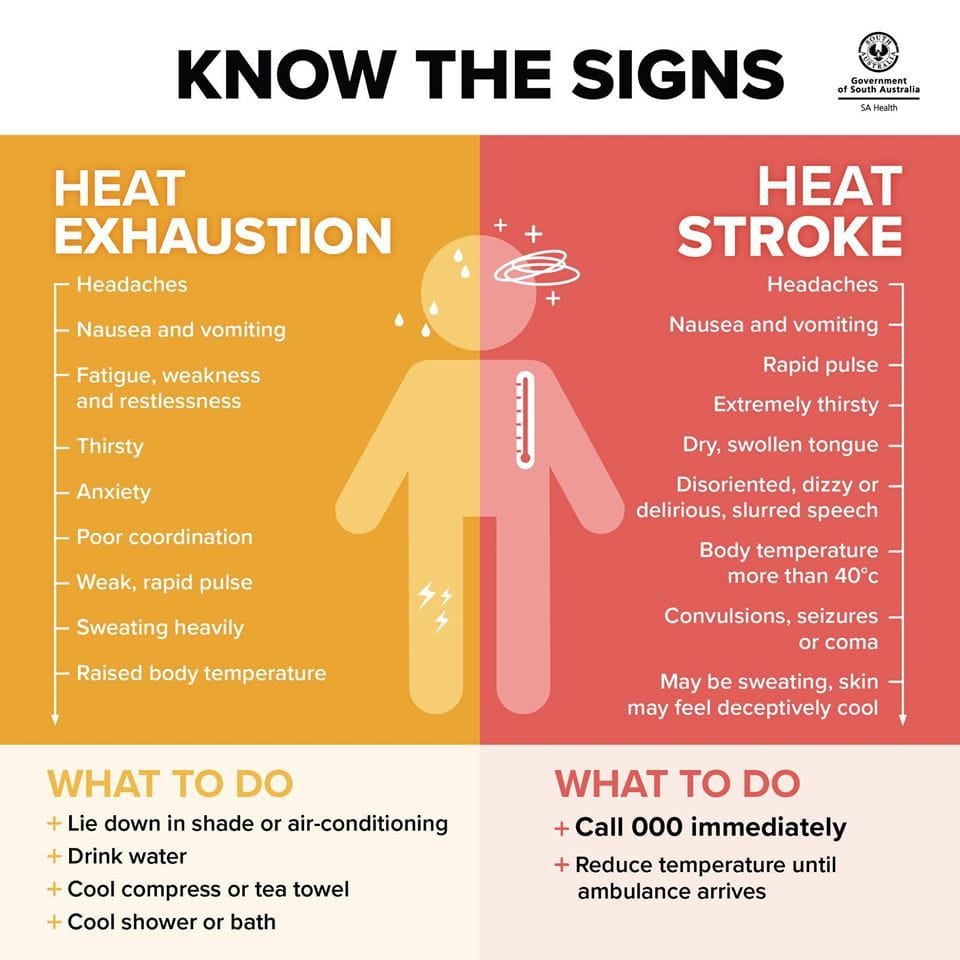 Please take care today. Temperatures in Adelaide are expected to hit the 40's.
Smoke from the bushfires may aggravate asthmatics. If you have asthma, remember to take your inhaler with you everywhere, stay inside where possible, and activate your asthma plan if required.
Please make sure you and yours drink lots of water, keep cool, wear lightweight breathable clothing, stay inside - preferably in air conditioning and check on the elderly.
Please put shallow dishes of water outside for birds and bees. Keep pets inside.
Stay cool, stay safe and look after each other!