Posted by Kath Crossley on 29 January 2020
Hot Weather ALERT!

Brace yourself South Australia; we have another heat wave coming our way. With the temperature today (Wednesday 29/1) forecast to hit 38C, 42C tomorrow, and 36C on Friday before a reprieve on Saturday of 27C PLEASE ensure that you take precautions around keeping cool and staying hydrated.
Here are some tips to help "keep your cool"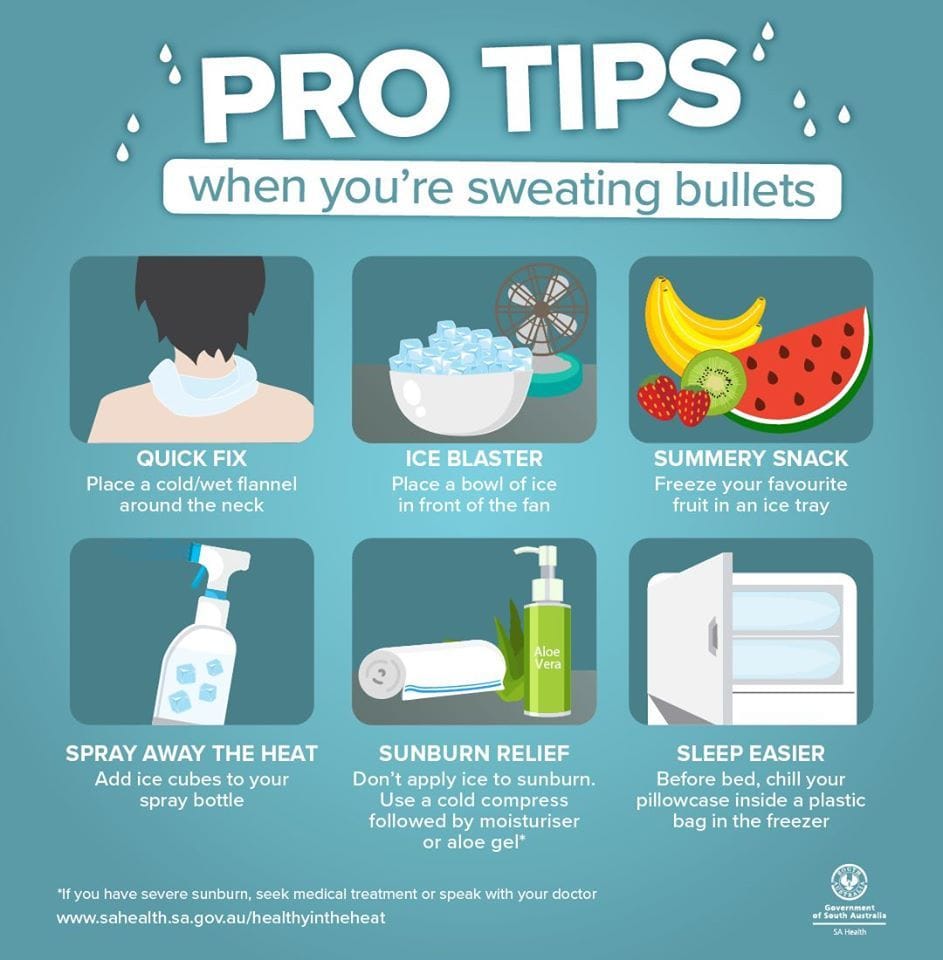 For more information on staying healthy in a heatwave visit: https://www.sahealth.sa.gov.au/wps/wcm/connect/public+content/sa+health+internet/healthy+living/protecting+your+health/environmental+health/stay+healthy+in+the+heat