Fulcrum People is a Learning and Development consulting firm with 30 years of proven experience in delivering self-assessment products, Elearning and training within Australia and the S.E Asia Pacific region.
Our Unique Approach
We work with you to uncover your Learning and Development needs. We incorporate your processes and policies into our programs. We offer tailored programs with all of our clients, "Off the Shelf", "Shrink Wrap" or "One Size Fits All" can never be used to describe our work. This ensures that YOU get what you need, not what is easiest for us.
The time we invest in establishing your existing situation is generally not billable. Rather, we see it as an investment in establishing our competence to do the work. This approach represents a concrete example of our "earning the right" philosophy.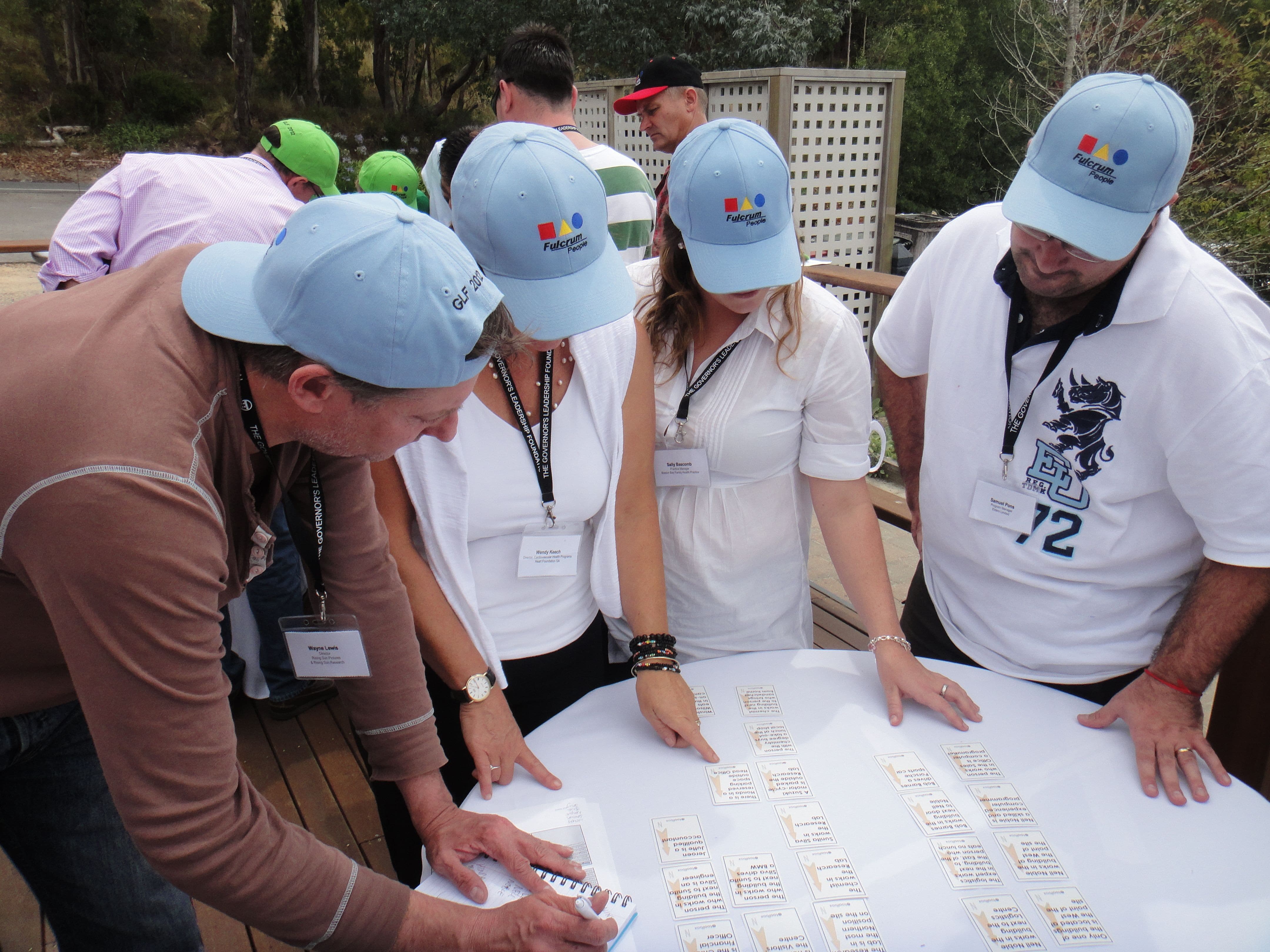 Earning the right

Productivity

Guaranteed Effectiveness
Continuous Learning

Ethical Transparency

Cultural Awareness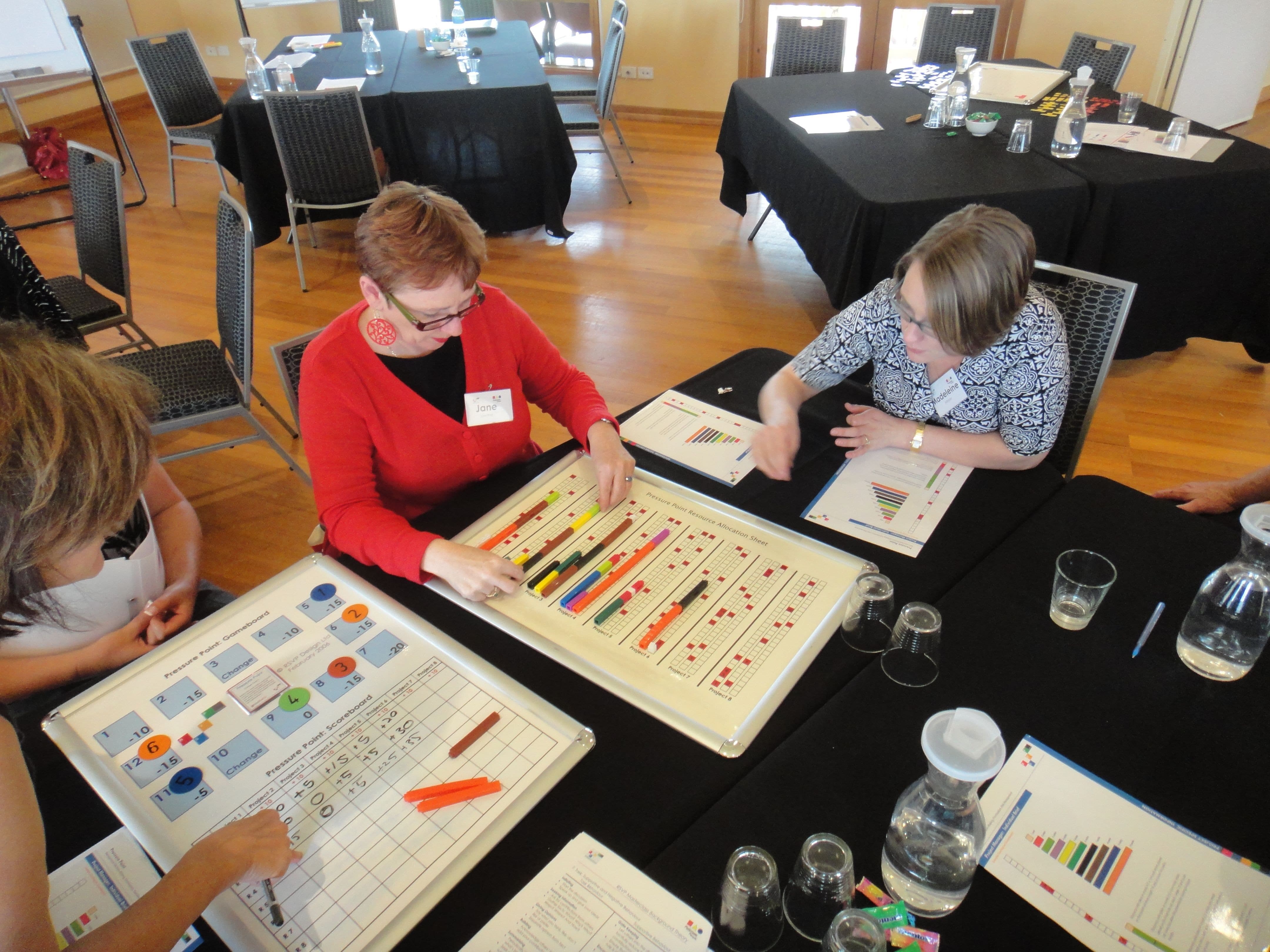 We design, deliver, assess and evaluate "Team Advances" to address your specific teams needs. We do this by identifying the outcomes you are looking for, designing the program, often including instruments and activities that we have imported from around the globe.
Whether you want a 1-day course or a Diploma, we can design a program to suit your needs. We have worked with thousands of leaders and up and coming leaders across a huge range of industries. Our facilitators are highly skilled leaders and offer energetic, engaging, and thoughtful training.
We understand that Face to Face Learning & Development is not always viable. To this end, we have developed our "Leadership Series" that can be completed as stand-alone modules, as a pick and mix, or complete program.
Fulcrum People was the first RTO to be registered in South Australia. Back in 1999, we partnered with Australia Post to design and deliver a pilot Frontline Management program for their staff. This course was repeated several times to accommodate employees and it resulted in every participant receiving a bonus as they all met their KPIs.
Since then, we have continually been involved with designing, delivering and assessing courses in the VET sector and have accredited thousands of participants.
The DISC Experience is a "Blended Learning" module where participants learn about DISC theory,
what that means to them in their work and personal relationships, complete the most valid and
reliable DISC profile in Australia and then have a personal debrief with a persolog Master Trainer via
Zoom to fully understand their own behavioural preferences and how to best leverage them.
This was a State Government subsidised program which targeted women who had been out of the workplace for a period of time. We assisted these disadvantaged women through this difficult time and bolstered their self-esteem by preparing them for this return to work. We utilised persolog DISC ™ to highlight their preferred behavioural style and the impact this had on others. We helped them bring their resumes up to date, giving them some skills practice in behavioural interviewing and mentoring them through and after the process.
Most of our training initiatives start with self-awareness. persolog DISC ™ is the behavioural instrument of choice as it melds with EQ DISC identifies your preferred behavioural style in certain situations, and how that impacts others, so you can build special relationships, both in your personal and business life. DISC comes in many different languages including Mandarin, German, Polish, Dutch and Swedish.

Belbin® team role Inventory

This is a UK based assessment instrument for teams. Belbin believes that we should all work to our strengths or talents and collaborate with other team members to get the best out of each other and bring the best to the team, to set it up for success.

NEXT STEP® – The Boardroom

This course is designed to assist people who are new in or aspire to a Board position. It assists them to understand the role and responsibilities with practical tips and techniques.